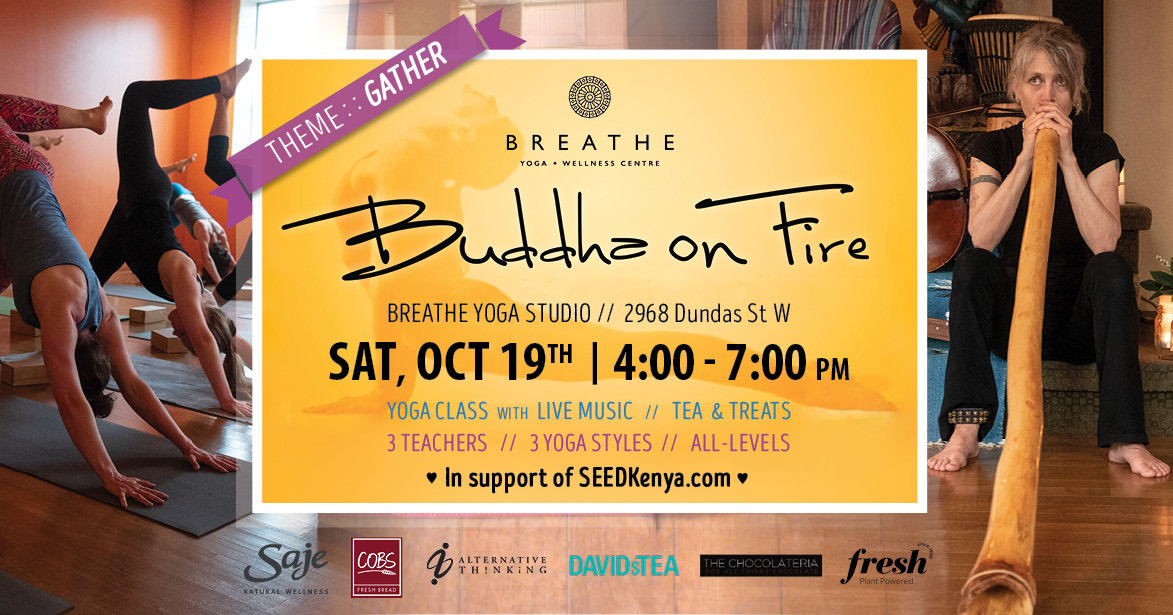 We are excited to announce our upcoming Buddha on Fire in Toronto: a beautiful afternoon of all-levels yoga alongside a live musician, followed by tea and cookies, with all proceeds supporting SEED Junior Academy's meal program!
+ ALL-LEVELS YOGA by 3 awesome teachers donating their time to take you through an energizing 3 style journey (Bibi Hahn, Tyler Jackson & Amanda Stokes)
+ LIVE MUSIC donated by the incomparable Jennifer Gillmor (she shifts seamlessly between the jembeh, flute, didgeridoo, and cello)
+ TREATS AND TEA donated by David's Tea & friends
+ Tickets only $15 and up, with all proceeds supporting a school in Kenya! Volunteer options available.